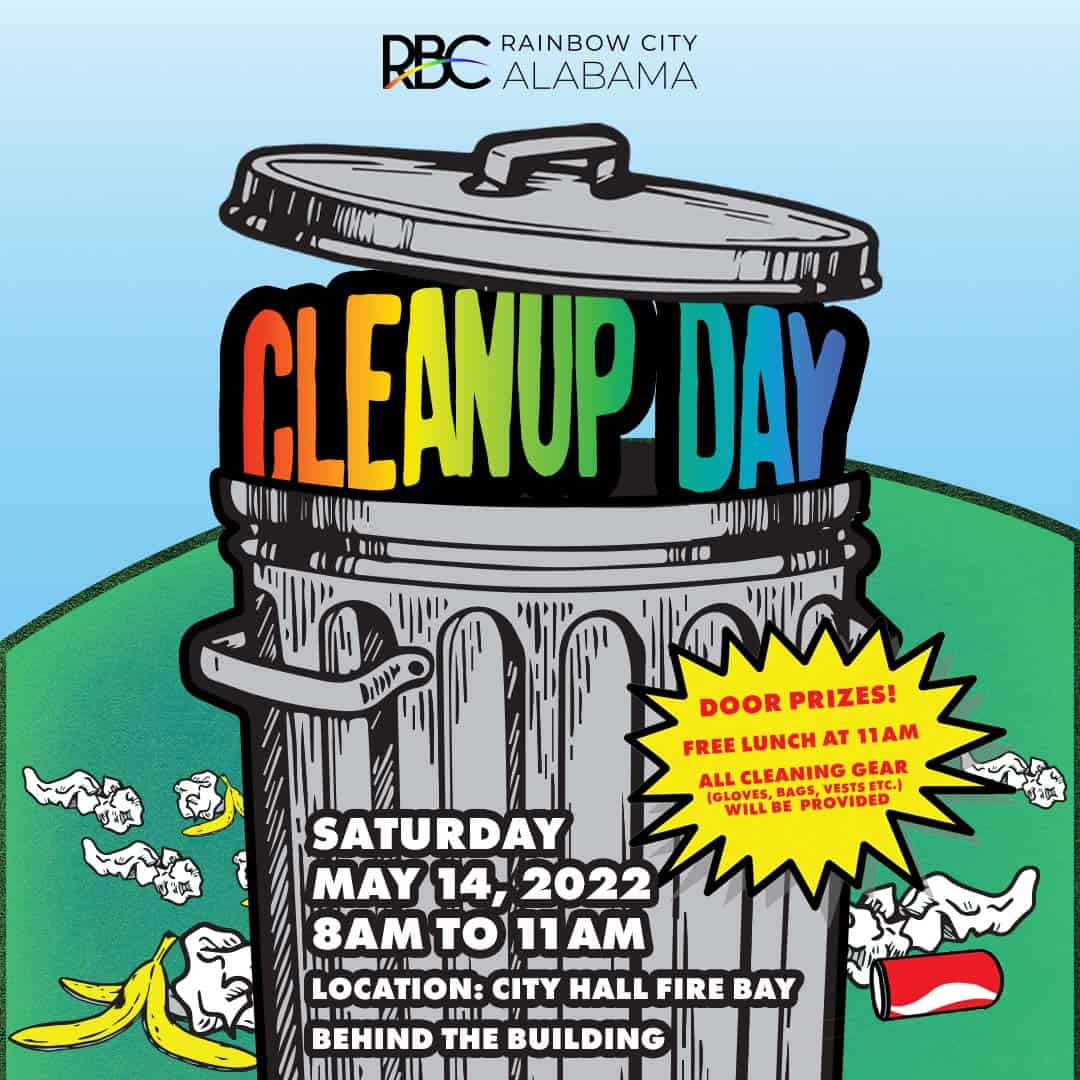 Cleanup Day
Hey, Rainbow City! It's time to roll up our sleeves for some spring cleaning. Join us Saturday, May 14th from 8am to 11am for the city-wide Cleanup Day!
We will meet at the City Hall fire bay behind the building.
All cleaning gear (gloves, bags, vests, etc.) will be provided.
Don't miss out on the door prizes AND a free lunch at 11am for all of your hard work!
Thanks for helping keep our amazing city clean!