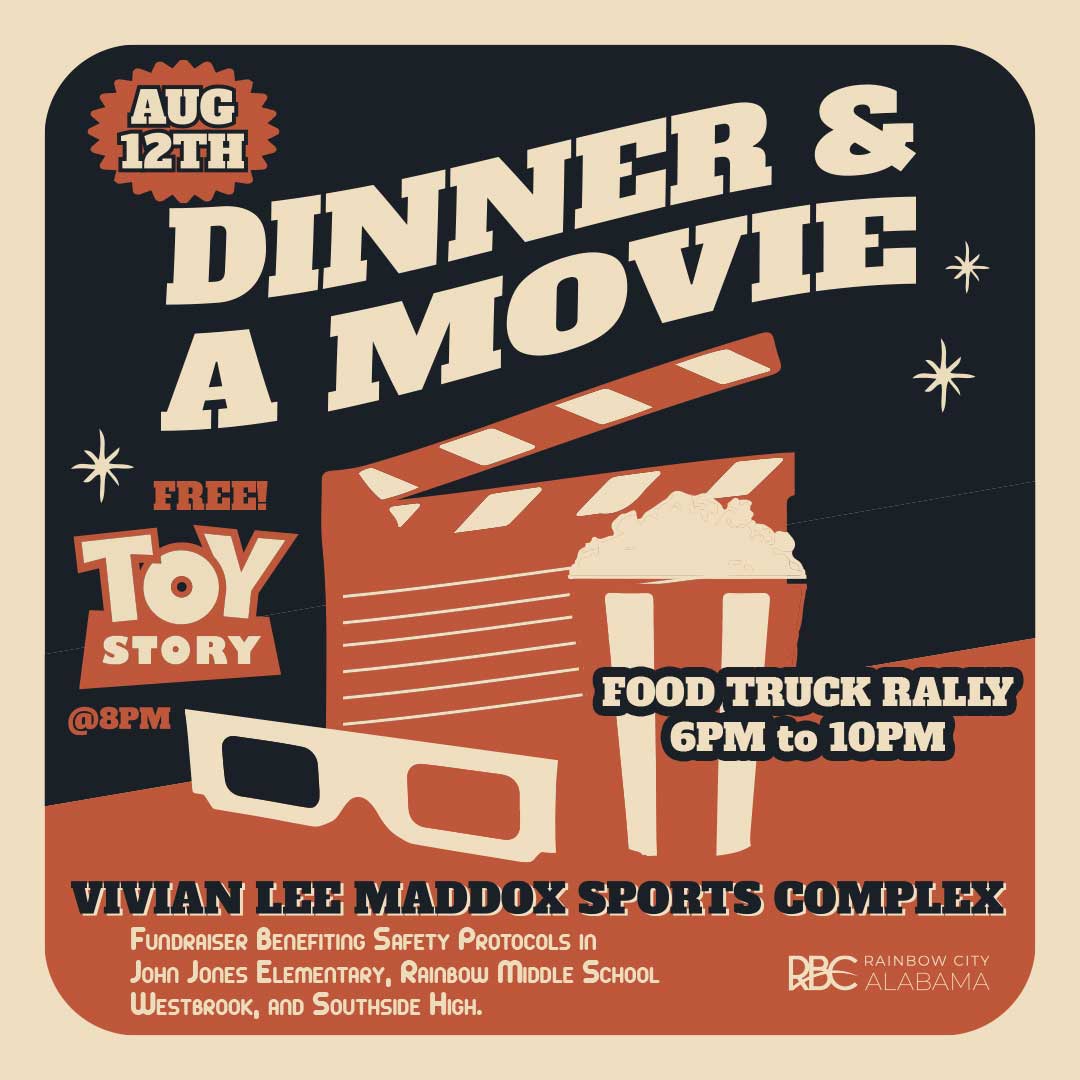 Dinner & a Movie
On Friday, August 12th, Join us for "Dinner & Movie" in Rainbow City, Alabama, at Vivian Lee Maddox.
There will be a Food Truck Rally from 6 pm-10 pm and featuring the 1995 movie classic Toy Story starting at 8:00 pm.
And all proceeds benefit the Safety Protocols for John Jones, Rainbow Middle, Westbrook, and Southside High Schools.
So, load up the family and lawn chairs and enjoy a night of community fellowship on Friday, August 12th
FOOD TRUCKS: TJ's Crawfish Shack, Ashai, QUICK FIXX, Good To The Bone, Southern Paradice, Cricket's Sweets and Treats, Roshella's Southern Kitchen
Sponsors: Choice Fabricator, Super Bee Pharmacy, Willow Tree, Performance Chiropractic, Washbox, Realty Plus, UPS Store, Clinic 5, Building Systems, New Image Weightloss
The Station Gifts & Interiors, Countertop Creations, Covenant Pools, Primemax Mortgage, Knights Flooring, Alabama Firearms Academy, Long Furniture, Riverside Jewelry, Trent Thrasher Construction., Home Rescue