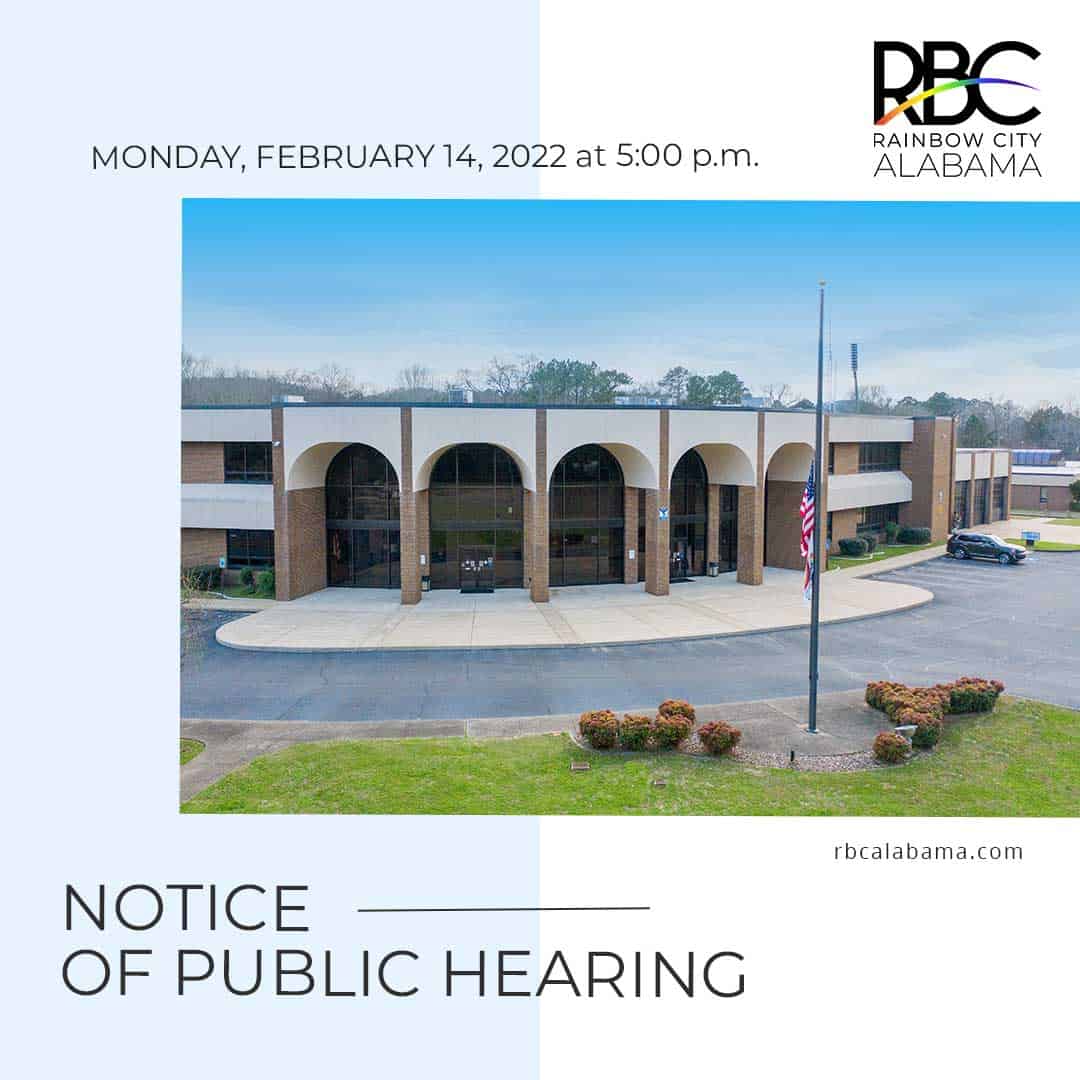 NOTICE OF PUBLIC HEARING – Rezoning Rainbow Manor
YOU ARE HEREBY NOTIFIED OF A PUBLIC HEARING OF THE RAINBOW CITY COUNCIL TO BE HELD ON MONDAY, FEBRUARY 14, 2022 at 5:00 p.m. IN THE RAINBOW CITY COUNCIL CHAMBERS
RAINBOW CITY MUNICIPAL BUILDING 3700 RAINBOW DRIVE.
Diane Steward appeared before the Planning Commission on January 4, 2022, and requested to rezone her business (Rainbow Manor) located at 730 Ramsey Road (PPIN 082699) from Highway Commercial Zoning District (HC) to Highway Commercial Liquor (HCL). The Planning Commission approved her request.
THE PURPOSE OF THE HEARING IS TO RECEIVE PUBLIC COMMENTS ON THE ABOVE CHANGES TO THE ZONING ORDINANCE, MAP AND ANNEXATION.
Legal notices of the public hearing have been posted as required by law at:
Rainbow City Municipal Building
Local Joe's
Winn Dixie
Beth Lee, City Clerk