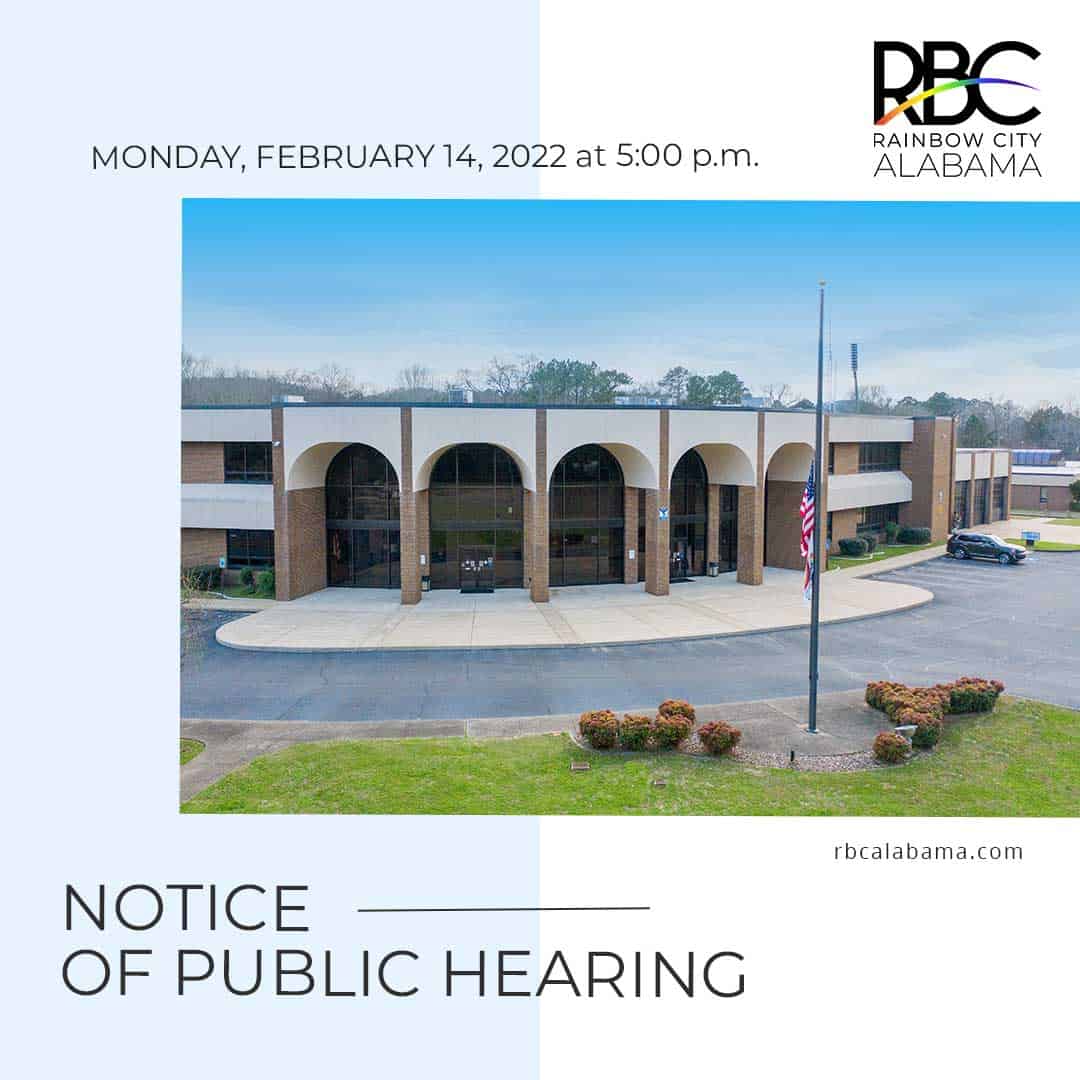 NOTICE OF PUBLIC HEARING – Zoning Ordinance No. 360
YOU ARE HEREBY NOTIFIED OF A PUBLIC HEARING OF THE RAINBOW CITY COUNCIL TO BE HELD ON MONDAY, FEBRUARY 14, 2022 at 5:00 p.m. IN THE RAINBOW CITY COUNCIL CHAMBERS
RAINBOW CITY MUNICIPAL BUILDING 3700 RAINBOW DRIVE.
The discussion will be held concerning Ordinance No. 550, an ordinance to amend the Zoning Ordinance No. 360 regarding the addition of Sec. 109. Manufactured Home. This ordinance will repeal all ordinances or parts of ordinances in conflict with this ordinance. Ordinance No. 550 adds the following to page 50 which will read as follows:
Sec. 109 – Manufactured Home.
(4) The age of the dwelling may not exceed seven (7) years.
THE PURPOSE OF THE HEARING IS TO RECEIVE PUBLIC COMMENTS ON THE ABOVE CHANGES TO THE ZONING ORDINANCE, MAP AND ANNEXATION.
Legal notices of the public hearing have been posted as required by law at:
Rainbow City Municipal Building
Local Joe's
Winn Dixie
Beth Lee, City Clerk